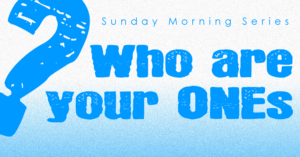 Please Check out the MEDIA page and then go to the SERMONS page which has Pastor Jeff's latest video messages. There are also Bible Study links for Sunday School for this upcoming Sunday on the STUDY RESOURCES page.
Important Church Information
Wednesday PM March 25th activities are cancelled.
Sunday AM & PM March 29th worship and activities are cancelled.

A v

ideo Bible study message

will be available online both for Wednesday March 25th and Sunday March 29th through the church website for viewing. Also, video/audio lessons will be provided for Sunday School this Sunday. To accompany this, there are Sunday School lessons being made available online through Lifeway; click the MEDIA tab and then the STUDY RESOURCES for access to these resources.

Please stay connected to the church through social media outlets (facebook, email, text, & "Call All" phone messaging) for the latest information on church services and activities.

If you are elderly and/or home bound, know that if you have need for something and by getting out it would compromise your physical health and safety, please contact the church office so that a member of the ministry leadership team or your family deacon

can assist and serve you.



Pray for the Ministry Leadership Team and the Deacon Body of East Philadelphia Baptist Church as they seek, with godly wisdom and council, to serve and lead well during this time.